TRUE
ORIGINALS
Whether she's working with brake discs or performing a traditional Chinese tea ceremony, Kitty's working to achieve a perfect balance of elements for the best possible result.
She's a True Original.
VIEW catalogue HERE
search parts catalogue
Placeholder for catalog code
working with true originals
TRW produces every type of vehicle safety solution. That's why our True Originals know how to make each element work together in perfect harmony to give the best possible protection to the passengers inside. We design and build our discs to be a balanced part of the overall braking dynamic, using the individual knowledge and expertise of our True Originals.
it's easy...
It's easy to get your TRW discs, too.

Exclusive offer for a limited time: more diamonds
Our exclusive reward programme, giving you popular goods such as the latest electronic tablets from Samsung, Coffee Machines and Barbeque sets is our way of thanking you for your loyalty. It's simple to use – when you buy our products we reward you with diamonds – just collect these diamonds and we will swap them for the product of your choice.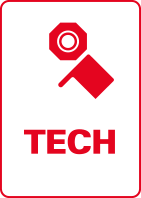 find solutions fast
If you're a mechanic we can help too. Register with Tech Corner here and you can have exclusive access to all of our technical guides, videos and diagnostic information. Plus, we will keep you up to date with the latest technical information as it's released. Not only can we help you fit with confidence, we can help you stay one step ahead and save you time by bringing the information to you!
VISIT TECH CORNER